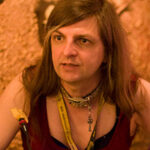 Carla LaGata/Carsten Balzer
TGEU's Senior Researcher
As TGEU's senior researcher Carla is the lead researcher of the TvT project, which s_he initiated in 2009. 
Carla has been active in several social movements since the mid-1980s. Since the late 1990s s_he combined social activism with academic work focussing on trans activism.
S_he holds a Ph.D. and an M.A. in Cultural Anthropology from the Free University of Berlin, wrote hir Ph.D. thesis on gender-variant/trans communities in Brazil, Germany and the United States, taught Cultural Anthropology and Latin American Studies at the Free University of Berlin; hir work has been published in numerous journals and edited volumes in the U.S., Brazil, Germany, Spain and the UK. S_he is a founding member of the Transgender Network Berlin and chairperson of its Scientific Advisory Board, founding member of the online journal Liminalis – Journal for Sex/Gender Emancipation and Resistance and Editorial Board member of the academic journal Transgender Studies Quarterly (TSQ).
Carla supported TGEU from its very beginnings in 2005 and served as a TGEU Steering Committee member from 2008 to 2012. In 2009 s_he initiated TGEU's Transrespect versus Transphobia Worldwide (TvT) research project. S_he is co-author of Transrespect versus Transphobia Worldwide – A Comparative Review of the Human-rights Situation of Gender-variant/Trans People. Hir responsibilities within TGEU are research (with focus on the TvT project) and international relations outside Europe.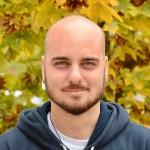 Lukas Berredo
TGEU's Transrespect Officer
As TGEU's Transrespect Officer, Lukas is the second researcher of the TvT project.
Born and raised in Brazil, Lukas has lived seven years in Chile, two years in China, and is now based in Berlin, Germany. He has been a sexual and gender diversity advocate and educator since 2007. In Chile, he founded the Support Group for Transmen, and soon became a board member of Movement for Sexual Diversity. In China, he started the student organization Diversity and co-founded TRANScending Borders.
Lukas has a BA in "Social Communication", a diploma in "World Politics", a Master's Degree in "International Relations and World History" from The University of Nottingham Ningbo China, and a Graduate Certificate in "LGBT Health Policy & Practice" from the George Washington University.
As Transrespect Officer, Lukas supports the implementation of TGEU's work on a global level, in particular in the framework of the Transrespect versus Transphobia Worldwide (TvT) research project.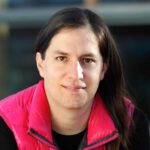 Julia Ehrt
TGEU's Executive Director
As TGEU's former co-chair and current executive director, Julia supported the TvT project from the very beginning by supervising it.
Julia has been involved in trans activism for more than 10 years. She has considerably shaped TGEU's advocacy work, policy and organisational strategy. She has actively developed many contacts with decision makers and other stakeholders in the EU, the CoE and other governmental and non governmental organizations. She has represented TGEU and trans interests on numerous conferences and meetings.
Julia has been involved in TGEU since the beginning in 2005 and contributed to the development of the organization as Steering Committee member, Vice- and Co-chair. During this period she has gained experience in chairing and leading an organization like TGEU.
She holds a PhD in mathematics and lives with her partner and daughter in Berlin.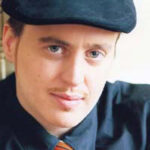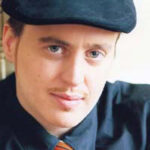 Moritz Sander
TGEU's Administration Officer
As TGEU's administration officer, Moritz joined TGEU's TvT staff in 2011 and since then is taking care care of the administrative aspects as well as providing support for the TMM updates and other parts of the project.
Moritz has been an active member of the Berlin transgender community for over ten years. He is a member of the Kingz of Berlin and former chairman of Wigstöckel – Transgender United! and has been a delegate to the Transgender Network Berlin for both organizations. He has organized and hosted shows/events and initiated workshops, talks and networking. Moritz has also worked as an assistant director for two German theatre companies and as a volunteer for an international student exchange program. Before joining the TGEU-team Moritz was employed as a management assistant in a consultancy/research institute.
Moritz supports and develops the administration of TGEU.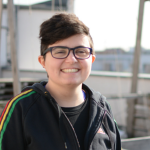 Mina Tolu
TGEU's Communications Officer
As TGEU's communications officer Mina Tolu joined TGEU's TvT staff in September 2015 and since then is taking care of the communication and in particular TvT in the social media (facebook, twitter etc.).
Mina has gained LGBTQ activism experience for the past 5 years through their work for We Are – the LGBTQI Youth & Student Organisation in Malta, and as a board member of IGLYO - the International LGBTQ Youth and Student Organisation. After completing their studies in communications they spent some time coordinating a national referendum campaign for an environmental NGO in Malta.