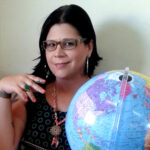 Sayonara Nogueira
she/her/hers
Coordinator of the Nucleus of Sexual Diversity of the Municipal City Council of Uberlândia.
Vice President of the Brazilian Trans Institute of Education.
Temporary Secretary of Human Rights of the Trans Confederation of Latin America and the Caribbean (COTRANSLAC).
Member of the Latin American Network of LGBTI Education.
Geographer, professor, specialist in Inclusive Education, Technician in Public Policies of Gender and Race.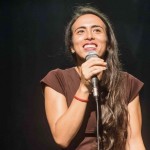 Viviane Vergueiro Simakawa
she/her/hers
Viviane Vergueiro is a researcher collaborating with the research groups Culture and Sexuality (CuS-UFBA), LABTRANS-UFRB, and ODARA-IFRJ. An intersectional transfeminist activist, she also collaborates with the collective De Transs pra Frente and trans activisms in general, seeking to use her background in Economics and Cultural Studies to foster community, affection, and critical reasoning regarding issues on gender identity and expression, bodily diversities, and sexualities. Currently, she is a PhD student on Studies about Women, Gender and Feminisms (PPGNEIM-UFBA).
F. J. Genus
he/him/his
F.J. Genus (B.Sc) volunteers for TransWave Jamaica as their Associate Director of Policy and Advocacy. TransWave Jamaica is a transgender-led organisation which seeks to promote the health and well-being of the Jamaican transgender community through advocacy and innovative community initiatives.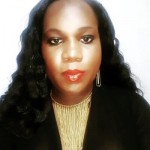 Cleopatra Kambugu
she/her/hers
Cleo Kambugu is a 32-year-old Ugandan Trans woman activist who currently as the current Programmes Officer Grantmaking and administration of UHAI UHAI is an indigenous activist fund that works through grantmaking, and capacity support to resource sex worker and sexual and gender minority organising in Eastern Africa. She joined UHAI f as a Programme Assistant Grantmaking and Capacity Support and has in four short years risen first to head the Grants Administration docket of UHAI supervising a staff of five and later to head the entire docket and spearhead the making and administration of about USD 1,800,000 (80 grants) per year across seven Eastern African countries of Uganda, Kenya, Tanzania, Rwanda, Burundi, Ethiopia and DRC in English, French and Swahili.
Her work has also included her participation in informing the development of activist-led funds like UHAI for example the International Trans Fund and currently ISDAO the West African LGBTQ Fund, where on behalf of UHAI she is working to inform the development of the funds grant making framework and guidelines in particular and its programmes in general. As a Board Member on Astraea's Lesbian Foundation's activist advisory Board she works to inform the foundation's work in Africa both from her activist and philanthropic perspective, and on behalf of UHAI she over sees and informs the grantmaking work of the Uganda Human Rights Fund.
Her philanthropy aside, Cleopatra's activism has involved the use of film in advocacy. Her documentary "The pearl of Africa" which currently sits on the Netflix platform and has won world wide international accolades chronicles her experiences navigating affirmative trans* healthcare, as well as that of her and her partner deliberating the universality of love, and pathologisation of trans* bodies, their relationships, families and partners.
Academically she has pursued an undergraduate degree in Agriculture with a bias to Crop Pathology as well as an Msc. degree in Molecular Biology and Biotechnology both at Makerere University as scholarships from the Government of Uganda and the latter as a World Bank Fellow.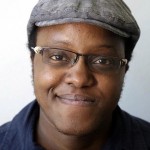 Tshegofatso Joshua Sehoole
he/him/his
Joshua Sehoole serves as the Advocacy and Programs Manager of Iranti, a Johannesburg-based media advocacy organisation that defends the rights of transgender, lesbian and intersex people in Africa. He holds an Honours degree in International Politics from the University of South Africa.
Yaya Aye Myat
she/her/hers
Permanent Secretary of the National Transgender People Alliance.
Mauro Cabral Grinspan
he/him/his
Mauro Cabral Grinspan is the Director of Programs and Advocacy at Global Action for Trans* Equality (GATE). He also serves as Senior Advisor to the Intersex Fund at Astraea, and as Board Member of Akahatá - Espacio de Trabajo en Sexualidades y Géneros. He is member of several International Advisory Boards, including IDAHOT and Dignity for All. Mauro participated in the production of the Yogyakarta Principles and edited the book "Interdicciones. Escrituras de la Intersexualidad en castellano." He studied history and philosophy at the National University of Cordoba, and his current area of research is focused on the intersections between bodily diversity, biotechnology and the law. He lives in Buenos Aires, Argentina.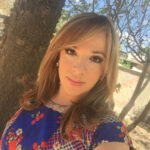 Ari Vera
she/her/hers
Ari Vera Morales is president and founder of the Captive Souls Association (Almas Cautivas A.C.), working for the trans communities deprived of freedom in the prisons of Mexico City. She studied for a degree in Marketing at the Insurgentes University, and a degree in Special Education at the Normal School Veracruzana. She has diplomas in Political Marketing from the Faculty of Political Sciences as well as the Right to Non-discrimination by the Institute of Legal Research of National Autonomous University of Mexico (UNAM). Currently, she is studying for a Master's degree in Human Rights at the Autonomous University of Mexico City (UACM).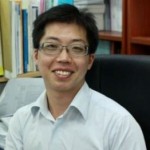 Seung-hyun Lee
he/him/his
A trans man and trans activist, Seung-hyun Lee was one of the founder of the first transgender rights group in South Korea in 2006, named Korean Transgender Rights Activist Group Jirung-e. He is now the advisory member of Korean Transgender Rights Organization Jogakbo and one of the Board Directors at Beyond the Rainbow Foundation, the first LGBT+ foundation created in 2014. He has acted in the field of lawmaking activities and lawsuit challenging genital surgery as a requirement for legal gender recognition. At the same time, Seung-hyun Lee is a lecturer and researcher. He mainly lectures on Constitutional Law, and his research topics are hate speech, LGBT rights, and minority rights. He finalised his LL.M in 2007 and his Ph.D in 2016 at Yonsei University, and his theses were about legal gender recognition of trans people and hate speech regulation in context of Constitutional Law.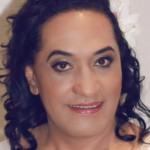 Joleen Mataele
Joleen Mataele is from the Kingdom of Tonga. She has been an activist for LGBTIQ people in Tonga and the South Pacific region for over 20 years, as well as an active promoter of HIV & AIDS awareness. As a trans person (leiti), she has witnessed first hand the harassment and discrimination suffered by many leitis in the region. In order to raise awareness and visibility, and to support the leiti community, Joleen founded the Miss Air New Zealand Galaxy Queen Pageant. She is currently the president and executive director of the Tonga Leiti's Association (TLA), the only organization for LGBTIQ people in Tonga, and the president and co-founder of the Pacific Sexual Diversity Network (PSDN).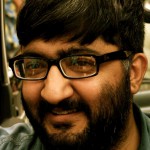 Satya Rai Nagpaul
Satya is a transman, gender activist, homemaker, and a cinematographer from India. He is a graduate from India's National Film School, the Film & Television Institute of India (FTII). In the late 1990s he started the Indian trans* (and now intersex-inclusive) network, Sampoorna. As part of Sampoorna, Satya led the first trans healthcare meet in India in 2010, to the more recent first south asian trans masculine, intersex & intergender meet in 2014. Since 2010, Satya has been an elected member of the India Task Force of the South Asian Human Rights Association for Marginalised Genders & Sexualities (SAHRA), where he is working to mobilize & network across communities and build documentation.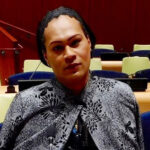 Sulique Waqa
Sulique Waqa is a young transgender feminist and indigenous Fijian from Fiji who has worked on LGBTIQ issues of the Pacific region for over 15 years. She founded the Haus of Khameleon, a transgender led feminist movement that is lobbying, campaigning, organizing, researching, training and advocating for transgender equality in Fiji and the Pacific. For six years now, Sulique has been the chief Coordinator of the popular Adi Senikau Pageant, a transgender pageant in Fiji, and sits as a member of the Hibiscus Festival Committee under the Hibiscus Events Group Inc. Sulique also serves as a member of the ILGA-Oceania Board, as well as the Asia Pacific Transgender Network (APTN) Regional Steering Committee.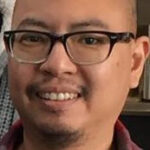 Zhan Chiam
he/him/his
Zhan Chiam is ILGA's Gender Identity and Expression Programme Officer, where he works to support and strengthen the trans movement through ILGA's membership base, trans-led organisations, and by utilising different UN mechanisms. Zhan grew up in Singapore and moved to Australia when he was 19. He has a background in queer grassroots activism and politics in both countries. At university, he majored in comparative religious studies and gender studies, and then qualified as a lawyer in order to work in human rights. Zhan has worked in Australia, Thailand, the United Kingdom, Pakistan, and Switzerland in legal, policy and advocacy roles, mainly in refugee law.